(!) Posts contain affiliate links that the author may earn commission from.
Biggest Southeast Asian online retail seller market on eBay is in Thailand. It's where Thai business is booming, connected to an English language customer base.
Or: See Lazada for biggest English language online store in Thailand.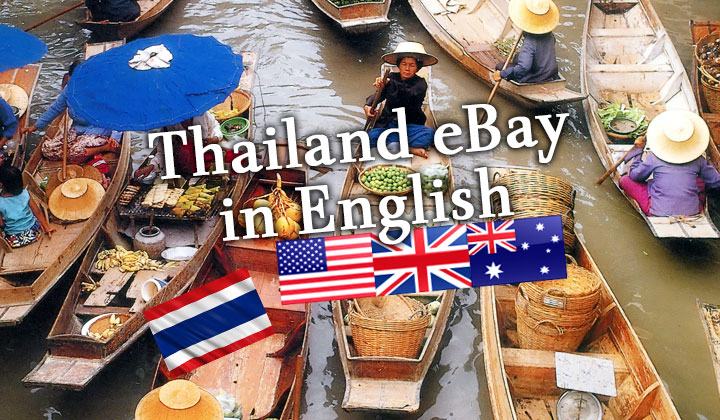 About Thailand eBay
The California based e-commerce firm has been considered the holy grail of exports to anything  from small to big-size businesses. With one of the vigorous South-east Asian markets for product manufacture, Thailand has managed to surpass Singapore, Vietnam, Malaysia, Philippines and Indonesia in trading value as well as the number of sellers on the eBay platform.
While the country has embraced it's business-to-consumer functions, consumer-to-consumer and auctions services have been less popular within the country. However plans are to extend business within C2C in which we are likely to see increase, while keeping it's main stance on export.
eBay Thailand in English
They website at ebay.co.th is targeted towards local sellers seeking information on using the service, only in Thai language. All eBay services, including those that are targeted towards Thailand consumers can be found at the main eBay.com website.
Please see the link above for more information.
Online Shopping in Thailand
For making purchases in Thailand, Lazada.co.th is the most popular as well as modern e-commerce portal with full smartphone support. No other website has been able to match the services of eBay within Thailand itself.
The company is offering a shopping experience similar to big online department stores around the world with anything from electronics to fashion and other consumer goods. Lazada is also conveniently available in English and very popular with visitors and expats living in Thailand.
Have questions or want to share something about e-commerce in Thailand? I would much appreciate your comment below, thank you.