Shopping in Vietnam — many web stores have been appearing in the recent years. The most convenient, English language e-commerce site is Lazada. Here's a guide!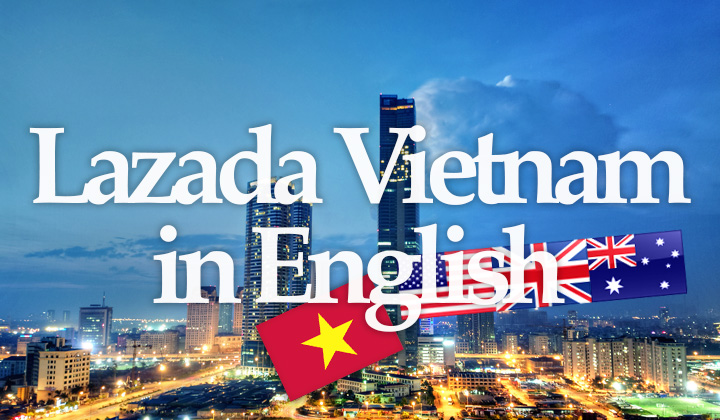 About Lazada Marketplace
In Vietnam, online retail is still comparatively new phenomena but a constantly growing one as such. More and more Vietnamese companies are going online and penetrating the internet market with Lazada, the forefront of modern e-commerce. Now with the Marketplace feature — Lazada has joined forces with online retailers throughout the country as a dominant seller portal giving visibility to anything from small to midsize businesses through it's popular seller features.
The 2012 launched Lazada Group is operating in Vietnam, Thailand, Singapore, the Philippines, Malaysia, Indonesia — six countries in total. While other shopping sites remain, it is still the only one that supports foreigners with an English language user interface.
Other popular shopping portals in Vietnam include sendo.vn, tiki.vn and adayroi.com — now all joint with investors, competing for the top position in Vietnamese e-commerce. According to estimates third of Vietnamese are going to be online shoppers by 2020 — a country with a population of 90 million.
The future of Vietnamese e-commerce will be a bright one indeed.
Lazada.vn in English
To open up the English interface, please use the provided link on top of this page. However, do note that product descriptions are left in Vietnamese for the most part. You may either try to cope with it or use different translation methods to understand the rest of the contents. Do note that all the important parts for purchase and ordering will be in native English.
For translations either (1) use Google Translator for copy/pasting important parts or (2) use Google Chrome to do a live translation of all the pages as you browse the website.
I am happy to answer all questions about shopping in Vietnam!
Simply leave your comment below. Thanks!