Lazada is constantly growing & has gained the status of the biggest and the most modern online store in Thailand. All that convenience now available in English.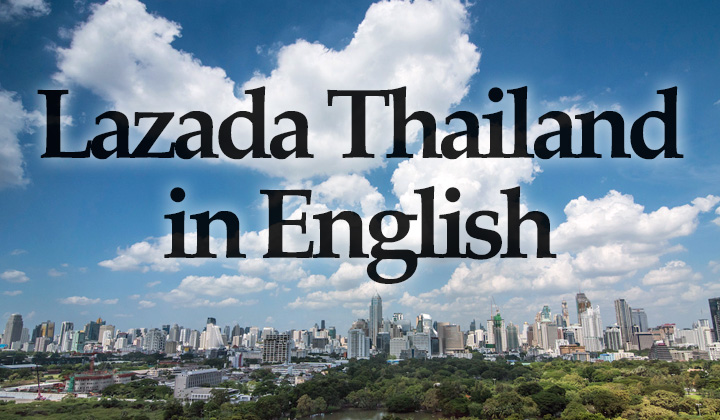 About Lazada Marketplace
Lazada is a popular e-commerce website founded in 2011. Now operating in six Asian countries, including Thailand. Since 2013 it added a marketplace feature where third-party retailers can sell their own products through the e-commerce portal. The success has been overwhelming and the marketplace now constitutes for the most of sales on Lazada.
Shopping categories include Electronics, WOmen's Fashion, Men's Fashion, Home & Living, Health & Beauty, Baby & Tours, Sports & Travel, Motors, Pets & Media, Highlights Shop Brands and more.
Lazada.co.th in English
The Thailand version of the website, targeting online Thailand consumers is located at the address lazada.co.th and contains both versions in Thai and English language. International shipping is not supported so far. Please, see the link above to change the language setting.
However — do note that the product descriptions remain in Thai. The easiest way to convert the descriptions into English is to use the Google Chrome web browser which automatically asks to translate pages that are not in the same language as the browser itself. In this way, you can effortlessly browse through the pages while Thai content is live translated.
Warning! Although very helpful, the translation is far from perfect. So despite using the translation feature — it is recommended to use the link above before entering the site in order to have all the important text in correct English.
If you have any questions about online shopping in Thailand.
Simply leave your question below and I'll get back to you soon. Thank you.