(!) Posts contain affiliate links that the author may earn commission from.
An easy way to add balance to your Japanese iTunes account when abroad is to purchase a gift card online in digital format. But, finding the right seller wasn't quite as easy as I thought. Here are instructions.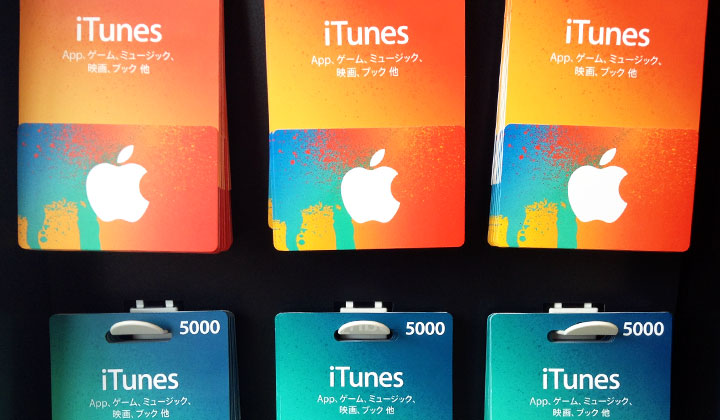 After trial & error, I figured out that eBay is probably the most reliable way to buy these cards when outside of Japan. Now, it's as easy as a quick stroll to the nearest convenience store.
I prefer eBay over individual websites because it's more secure and reliable

eBay protects it's customers, most importantly with a money back guarantee

Some sellers have slow service, with long delivery times and unresponsive customer care (so choose with care)

Here is my hard earned experience of sellers on eBay.
The eBay Seller Showdown
---
The Good
They Speak Japanese
Located in Japan
Competitive prices
The Bad
Claimed delivery time of 24-48 hours. But I have experience waiting three days.
Expect customer support to answer maybe the following working day
Unnecessarily complicated ordering system
---
The Good
Super fast delivery (usually few minutes) everyday between 06:00 & 18:00 UTC
Fast & courteous support
They try to deliver outside of working hours also
The Bad
How it Works
My preference is in speed, why "Gemma1666" has been the obvious choice of seller for me. I am going to show you step-by-step with screen shots how it exactly all works.
First find the right value gift card, usually choice is between 1000YEN & 5000YEN cards. Register on eBay if you haven't already and click on the "Buy it Now" button.
Proceed to payment via PayPal. They accept all major credit & debit cards.
There are three choices, to use an existing PayPal account, create a new one or just make a one time payment with your credit card. No registration required.
Proceed to confirm the payment.
The order has been made and is waiting for the seller to deliver.
You will soon receive an email which contains the iTunes gift card code and order confirmation.
Enter the code provided in the iTunes store.
And you are ready to go!
I hope this guide was helpful in obtaining a Japanese iTunes Gift Card.
and please, let me know if worked for you in the comments.