Interested in Hokkaido related movies? You have come to the right place. Here is an ongoing list of films set in Hokkaido, with a quick review on each. Enjoy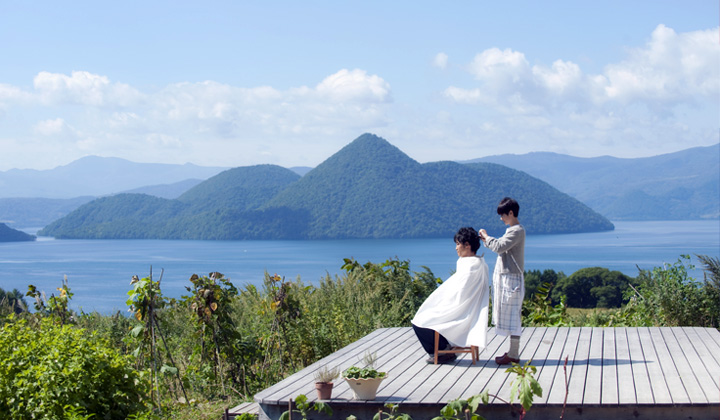 Seen Films;
A Distant Cry from Spring [1980]
Japanese title: 遙かなる山の呼び声
The quiet life of a mother and her young son living on a farm in Hokkaido is changed by the arrival of a man who ignites flames of romance in the heart of the mother and shows her boy the importance of grit and kindness, but then he leaves with the autumn wind…
Bread of Happiness (Shiawase no Pan) [2012]
Japanese title: しあわせのパン
A couple decide to relocate from Tokyo to the northern island of Hokkaido where they settle and establish a bakery and café called Mani.
Not seen Films;
Japanese title: 鉄道員
A solitary middle-aged station manager is haunted by troubling memories of his past when he learns the line his station is on will be decommissioned for lack of profitability. He is visited by a young woman, who mysteriously appears to cheer him up. (Note; film location Ikutora Station 幾寅駅).
The Yellow Handkerchief [1977]
Japanese title: 幸福の黄色いハンカチ
Three complete strangers embark on a road-trip to Hokkaido.
Japanese title: 駅
A detective training to be a sharpshooter at Olympics goes out of his way to crack the case of a serial killer specialising in policeman murders when his coach is gunned down by a fleeing criminal.
Japanese title: 男はつらいよ 知床慕情
When his travels take him to rural Hokkaido, Tora-san helps a cantankerous old veterinarian (Mifune) in his relationships with his estranged daughter, and a woman in whom he is secretly interested.
Where Spring Comes Late [1970]
Japanese title: 家族
The film's main figure is a miner who suddenly becomes unemployed because the mine he worked in was shut down. He decides to resettle with his whole family to Hokkaido in northern Japan and start a new life as a farmer.
Japanese title: 銀の匙
Ooejo agricultural high school is located in Hokkaido. Most students are from families involved in agriculture and their dreams are to continue working in agriculture.
Japanese title: 僕等がいた
The story follows a 10 year romance between Motoharu Yano (Toma Ikuta) & Nanami Takahashi (Yuriko Yoshitaka). The filming took place in Kushiro, Hokkaido. This is the hometown of Yuki Obata, the manga artist of "Bokura ga Ita", the manga this film is based on.
No English subtitles;
The Pearls of the Stone Man [2015]
Japanese title: 愛を積むひと
Atsushi (Koichi Sato) and Ryoko (Kanako Higuchi) are a married coupled. They decide they want to live around nature and move to Biei in Hokkaido, Japan.
Note: Some have reported seeing this in English on flights and film festivals, however never seen any subs in general distribution. So far.
Japanese title: 海峡
In 1954, Go Akuzu (Ken Takakura) travels to the Tsuruga Straits that separate Japan's northernmost island of Hokkaido from the main island of Honshu, to investigate the tragic loss of a passenger ship in the treacherous waters of the straits.
List of movies, to be continued..!
Please note; I've checked for availability of English subtitles. But some of them can be fansubbed and not in mainstream distribution.