(!) Posts contain affiliate links that the author may earn commission from.
This is a quick and useful guide for the online shopping, bidding & trading platform eBay in the Philippines — now available in English in 2018!
Links to get started: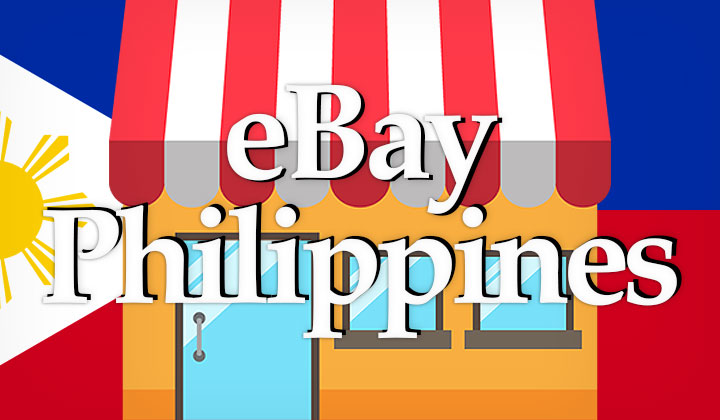 Quick note for buyers; the localized eBay.ph and main US website eBay.com show a different range of products depending on seller location or item support for international shipping. Therefore checking both websites is advised.
eBay Philippines
Since November of 2004; the California based company eBay has been running a localized version of their hugely popular ecommerce site in the Philippines. It is located at the address, www.eBay.ph and available only in the English language.
The website has had a focus on small businesses as well as individuals to allow them to easily trade goods within the country. Especially because listing items for sale is free of charge and learning curve has been minimized together with quality support for new sellers. Currency used for transactions is the local Philippine peso.
Philippine Ecommerce Market
Asia has a booming shopping market on the internet and nearly half of the country's residents are shopping online. The e-commerce giant has also entered the market with a mobile app for easy shopping through smartphones. An important market where the Philippines is one of the Asian Pacific to have adopted mobile phone use in huge numbers. It is estimated that there are more than 30 million smartphone users in 2017 which is projected to increase to nearly 50 million by the end of 2022; nearly half of the country's population.
Popularity in Philippines
The biggest online revenue is in "Electronics & Media" items followed by "Toys, Hobby & DIY", "Fashion" and "Furniture & Appliances". The least popular category being in the "Food & Personal Care" sector.
The eBay store has been serving Philippine sellers and buyers long before it's launch in the country; but by providing a dedicated website the company has established it's roots as one of the most popular online trading and bidding websites. The success has been a combination of local penetration as well as giving easy global access to the world's biggest marketplace for Filipinos.
Available shopping categories include:
Networking & Computers
Hobbies & Toys
Sports
Accessories, Shoes & Clothing
Real Estate
Consumer Electronics
Photo & Cameras
Books
Currency & Coins
Motors & Vehicles
Beauty & Health
Antiques
Collectables
Entertainment
Phones & Cell Phones
Watches & Jewellery
Garden & Home
Stamps
Others
What's your take on eBay and the local e-commerce scene — or just questions about shopping in the Philippines? Comments are welcome; thank you.
Another quick note: A portion of hyperlinks contained within this website and including this post may contain affiliate links which the author can financially benefit from.
Much thanks for your visit and any voluntary support!