(!) Posts contain affiliate links that the author may earn commission from.
I've put together this guide on English online shopping in Indonesia on eBay and other Indonesian eBay-like alternative shopping sites in 2018 — top 3 below!
Quick links to get started: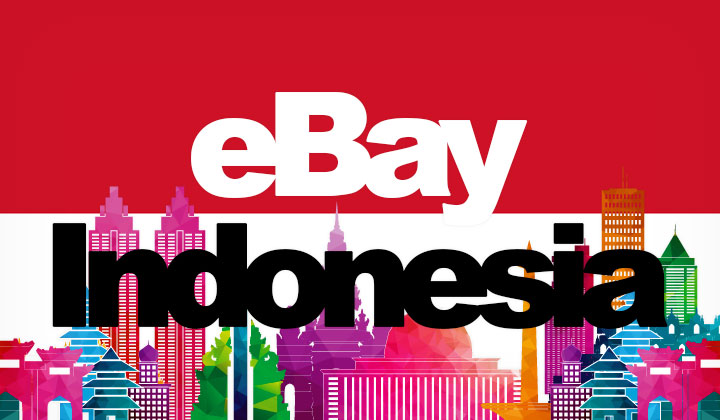 Indonesia has a massive online shopping scene and several websites to choose from when looking for best eBay-like e-commerce services.
I'll explain the musts and how to shop in English.
What You Need to Know
Looking for eBay in Indonesia? These is what you need to know;
eBay Indonesia in English
Although most online shopping sites in the country have no native English language support. Most are known to be partly in English and a live translation is easy.
To browse Indonesian websites you simply need a browser add-on:
For Google Chrome users — the browser comes with the live translation feature pre-installed. Meaning that by simply opening the relevant page in Indonesian a pop-up will show up, asking you to change the site language into English. Please, note that for the feature to work; make sure that the browser language is set to English.
E-commerce & eBay in Indonesia
The e-commerce pie in Indonesia has caught the attention of most major Asian e-commerce outlets simply because of it's large size and increasingly staggering number of online shoppers. Furthermore even small business is having good prospects for their online sales figures by taking advantage of eBay-like like seller portals; namely Lazada Indonesia.
Indonesia is at record market boom with an estimated $130 USD billion e-commerce industry by 2020. This is at the forecasted 50% growth per year, according to Ismail Cawidu, Indonesia's ICT spokesman.
Ultimate this means that Indonesia is set to become the third biggest e-commerce market in the whole of Asia; behind China & India.
The unique opportunity has been foreseen by the online market giant eBay to which they took action in 2013 by launching Blanja. A local eBay equivalent in Indonesian aimed at bringing global access to goods from trusted sellers. There is also a seller feature where small to mid-size businesses can open shop on Blanja. However the success of eBay has been limited in Asia and it's Indonesian takeover has been considered mild in comparison with it's other worldwide explorations.
In business to consumer sales; eBay's Blanja has an unstable ranking amongst the top 3-10 in terms of website visitors.
The biggest eBay-like shopping portals in Indonesia are:
With Lazada taking a clear lead with more than 120million monthly visitors on it's website. Compared to Blanja from eBay with visitor stats falling way below the 20 million per month mark. Blibli is sitting at a stable 50+ million visitor count.
The mobile e-commerce market plays a significant role of Indonesia's internet traffic amounting to 70% estimates. As a so called mobile-first nation having apps and mobile-ready support has been a key factor in success. Both eBay and Lazada as well as many other e-commerce companies have their own apps targeted at mobile users.
As online shoppers in Indonesia are on the rise; we are likely to see the gap between eBay and Lazada only to widen. However the top ten of shopping sites in the country are all expected to be on the rise in general. As to English language shopping in the country; we are left waiting for good alternatives.
Thank you for stopping by and reading — if you found the article helpful I would much appreciate if you shared it with others for mutual benefit.

Need help in english? Comments always welcome as well.
Extra note: All pages, posts, reviews, etc. on this website may be subject to affiliate links which financially support this blog. Thank you for your kind and voluntary co-operation with this and I assure you that this simply helps to thrive for better quality content.