Even though Japan is a dream come true for sending a fax for example, cheques are something that are no longer in popular use, complicating the process. This space is for notes about cashing an international cheque in Japan.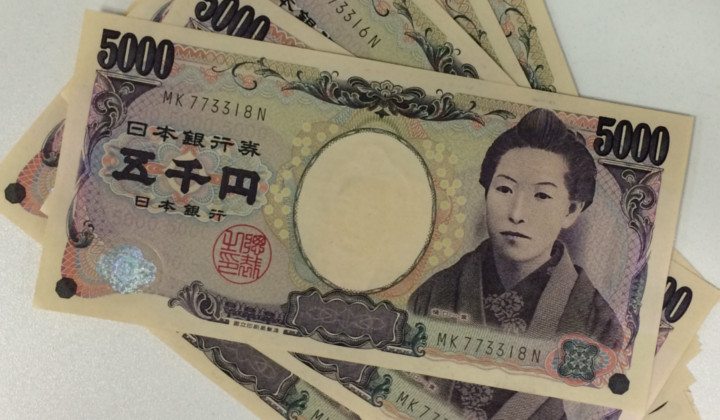 Please share your experience in the comments below.
Japan Post Bank
The bank does not cash cheques, according to the central post bank of Kyoto.
Bank of Kyoto
Cashing of cheques supported for established customers.
Fee 2500yen + 600yen (deducted from total sum afterwards).
Experience with Bank of Kyoto
December 2015: Opened a regular bank account and had several transactions (including utility payments) during three months.
March 3rd 2016: First attempt with a cheque from a Deutsche Bank branch in the UK in euros. (1) Cheque stated in English that euros are marked with words and cents are marked with digits. Despite explaining this, the bank staff insisted that the absence of cents written in words is a potential problem and they must contact Deutsche Bank to check if they can proceed with cashing the cheque. After verification, they contacted by phone to confirm validity later on the same day. (2) According to new rules, cashing the cheque is not possible without a "my number" assigned to Japanese residents. Showing the 通知カード (notice card) which was sent by mail and contains the my number is sufficient together with a photo ID that proves your address in Japan. Such as 在留カード (residence card) or a Japanese drivers license. However the use of a proper マイナンバーカード (my number card) is easier.
March 4th 2016: Second visit to the bank. Filled out the 外貨小切手等の買取 (foreign currency cheque transaction form). Process takes one month and funds will be deposited directly to bank account with the appropriate fees deducted from the total amount.
The Bank of Tokyo-Mitsubishi UFJ
Cashing of cheques supported for established customers.
Fee about 5000yen (possibly to be paid in advance).
Sumitomo Mitsui Banking Corporation (SMBC)
Cashing of cheques supported for established customers.
Fee unknown (check comment below).
Some big branches in Osaka, Tokyo and maybe elsewhere can process American (US) checks only. Kyoto branch will not.
Fee unknown.
Cheques from other countries are not supported nationwide.
---
Further notes
Asking around Japanese banks, the answer to what constitutes an established customer is inconstant. The truth of the given time frame (such as one year) can be much less than what initially claimed, with most importance on the amount and nature of transactions within the account. If opening a new bank account, it is advised not to insist on this and simply take time needed to create trust and then casually ask to cash the cheque. The real extent to these claims remains unverified.
I am not aware of any method for cashing cheques for non-residents or someone who wants to process it fast without an initial bank account. Also note that the name of the account and the cheque must match.
Additional exchange or any other fees may also apply.