This is my guide on the easy way to order and buy items from Amazon Japan, with US shipping. Yes, Amazon JP does deliver to the USA by using these tips.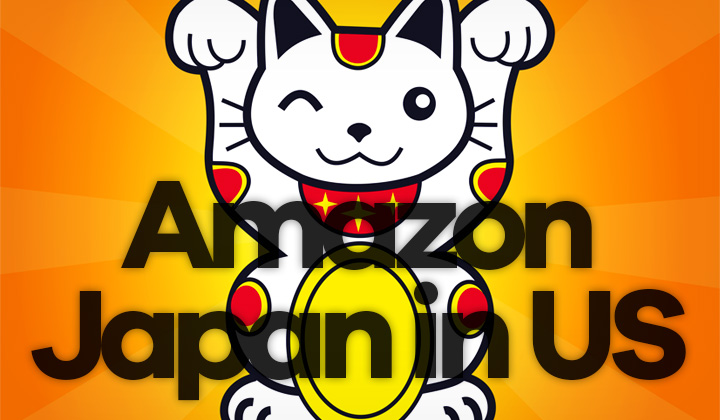 Now, not ALL items can be shipped to the US and sometimes the cost of shipping can be high on the Japanese Amazon store but please note;
Please, go through these options for USA delivery;
(a) Make sure language is set to English
Select English – EN
Click on "Save changes"
(b) Search through Amazon Global
Make sure "Amazon Global" is selected in the search bar
Search for the item you wish to order to the US
(c) Troubleshooting
If you cannot order from Amazon.co.jp to the USA for some reason, or you are getting a message like, "this item cannot be shipped to the address you selected".
Check out these links that should help you out;
(d) Tips & Tricks
The "Amazon Global" feature does provide convenience for online shopping from Japan when in the USA or anywhere else outside of the country.
But when looking for rarer, more specific items it's recommended not to rely on it when looking for supported shipping in your shopping category.
What you can do, is to simply browse the Amazon.co.jp store in English and set your country from the top left corner like so;
Click on the "deliver to" menu at the top
In "choose your location" and look for the "ship outside Japan" drop-down.
Select "United States" from the list of countries.
Select "Done".
Now, browse and search for products as you would do normally. When entering the page of an item, it will display a warning "this item cannot be delivered to the address you selected" if shipping is not supported to the US.
If it is supported, it should say, "this item ships to the United States".
To increase your chances of finding an item that supports shipping, you can select the "Amazon Prime" option when searching on your left.
Products fulfilled by Amazon are more likely to support international shipping.
Hope that helps your online shopping quest.
Please, if you have any questions at all about buying items from Japan to the US, or about the Japanese version of Amazon.co.jp, leave me a comment!
Very much thanks for reading and your visit, Tim.
当サイト「kachi.jp」は、amazon.co.jpを宣伝しリンク することによってサイトが紹介料を獲得できる手段を提供することを目的に設定された アフィリエイト宣伝プログラムである、Amazonアソシエイト・プログラムの参加者です。
Please be notified of the likely possibility that there are affiliate links among the posts and pages of this website. This supports me, the blog and promotes content. TY.
This website, kachi.jp is a participant in the Amazon Associates Program, an affiliate advertising program designed to provide a means for sites to earn advertising fees by advertising and linking to amazon.co.jp.
If possible and you benefited from this, please share on social media!